About Our Hotel
The Greens Hotel
Sacramento, California
Welcome to The Greens Hotel located on Stockton Boulevard in Sacramento, California. Our Southeast Sacramento hotel is located in the Colonial Heights neighborhood providing you easy access to California State University Sacramento, Sacramento Zoo, Downtown Sacramento, Sacramento Executive Airport, and the US Naval & Marine Corps Center. Our central location puts our guests within easy access to Highway 99 and Highway 50 thus giving travelers visiting from the San Francisco Bay Area or South Lake Tahoe the perfect boutique hotel accommodations in Sacramento.
Take advantage of Sacramento's top hotel and indulge yourself with the various amenities and services we provide our guests. Whether you are staying with us for business or leisure we have you covered with our complimentary wireless internet and parking. Our eco-friendly hotel is 100% smoke-free thus ensuring that your comfort is our main focus. Let our friendly staff help you stay stress-free at our Sacramento hotel.
Sacramento is the state capital of California and our hotel is located in the quiet Colonial Heights neighborhood in the southeast section of Sacramento. Our Stockton Boulevard hotel is located a short drive to Downtown Sacramento and to various attractions, businesses, and schools; such as the Sacramento Zoo, Sacramento City College, California State University Sacramento, and the Sacramento Army Depot. The Greens Hotel is your ideal choice while visiting the Sacramento area.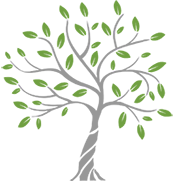 Sacramento, California
Reviews
"Loved our stay here! Everything was fresh and new. Amenities were well stocked, bed was extremely comfortable. Very clean and contemporary furniture. Front desk employees were very helpful and kind. Wonderful place to stay!... "
, USA
"Loved this place for several reasons: 1) affordable; 2) clean; 3) convenient; 4) great service; 5) best sleep I've had in a hotel/motel in a long time. The rooms have hardwood floors and tile in the bath so I could walk barefoot and not worry where I stepped; the windows have no drapes - but rat... "
, USA
"The staff was so friendly & accommodating. The room was clean & comfortable. The location was perfect for our needs.... "
, USA
"Absolutely loved this little jewel! Great price for a comfortable, modern room with beautiful design. Front desk staff are so friendly and inviting... "
Anonymous, BANGLADESH
"This hotel is charmingly quirky in a very good way. The rooms are big and very clean. I love the look they were going for, kind of a retro urban chic. Very well done. Beds are super comfortable. It is in an up and coming neighborhood.... "
Anonymous, BANGLADESH
Best of Sacramento, California
Attractions

Sign up for
our newsletter